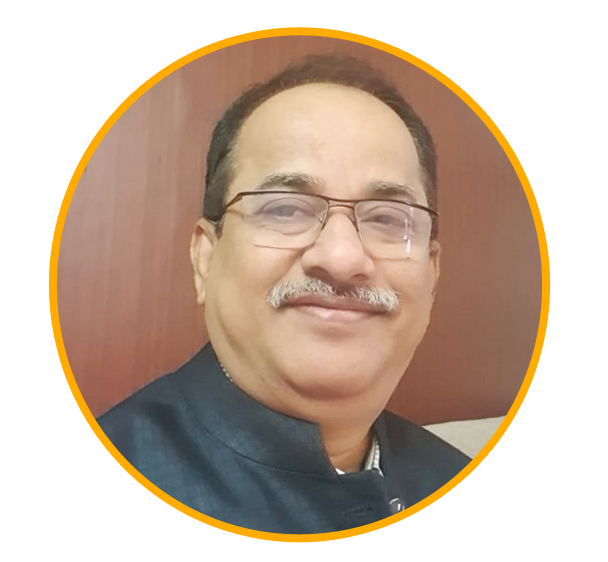 Dr. Prashanta Kumar Mishra
Projects already in Reality:

KIIT University
KIIT Group of Institutions and KIIT - Deemed University, one of the premier institutions not only in Orissa but also in the eastern region of India starting with an ITI centre and subsequently expanded its array of programmes that includes Degree & Diploma in Engineering, Masters in Technology, MCA, MBA, Medicine, Law, Biotechnology, etc. It was one of the youngest institutions to be awarded the deemed university status. The academic excellence, with massive infrastructure and manpower strength has enabled it to become the youngest institute to be accorded Deemed University status in India in 2004. KIIT also became the youngest member of Association of Commonwealth Universities .Dr. Mishra has been associated with Kalinga Institute of Industrial Technology as its Co-Founder Promoter and Treasurer from 1992. He was the first Pro Chancellor of KIIT University in 2004. His responsibilities at KIIT included, International Programme Coordination, Corporate Relation, Collaboration with National and Foreign Universities/Institutes of repute, ICT Infrastructure development, National/International Seminars/Workshops, Research & Development, Consultancy, etc. Kalinga Institute of Industrial Technology has recorded phenomenal growth within a short span of time, making it the fastest growing educational hub in the country. Today the institute has 16 campuses – each dedicated for a distinct academic programme – located in an area of 300 acre. As many as 15000 students are enrolled here full time, with 3000 staff members.

Knowledge Trust
Knowledge Trust, a brain child of Dr.P.K.Mishra with a group of accomplished promoters with excellent professional track record, has been established in 2006 with a mission to address demand-supply gap of quality technical and managerial personnel. Knowledge Trust endeavors to pioneering promotion of quality education, nationally and internationally, with a series of innovative activities embracing latest technology and ensuring adequate growth potential for all stakeholders. The Trust also aspires to be a catalyst for social development in the State of Orissa and other parts of the country. Presently, Knowledge Trust promotes two educational institutions (an intermediate science college and an engineering college) and a development consultancy unit. Two more management institutes will start functioning soon.

Kalinga Software Pvt. Ltd
Kalinga Software Private Limited (started as a sister concern of KIIT) an ISO 9001 certified company has been promoted by academicians and education experts with a vision to create a sustained competitive edge for its clients through innovative and need centric solutions to facilitate effective education management. KSPL wasestablished with an objective to provide low cost computer based solutions to small and medium sector business enterprises. Kalingasoft is an innovator and thought leader in the area of education management and has delivered world-class products and services to its customers. Kalingasoft under the leadership of Dr. Mishra is builton a deep understanding of the education sector, extensive experience and ability to deploy the best of class solutions to solve customer problems individually or through its partners. Kalingasoft has been identified as an ISV partner by IBM for its institute management system solutions– Advanced Level status. Since its inception 10 yearsback by Dr. Mishra (Founder Chairman) Kalingasoft has provided end to end education consulting and technology implementation support to the entire spectrum of education domain. Kalingasoft has implemented its best of the breed educational ERP packages – "Greycells" and "e-IMS" in more than 75 educational institutes including universities, colleges and schools. Its product range encompasses the entire spectrum of communication solutions and interactive media applications, with a highly focused and user centric interface. Its clientele include BSNL, Adam Smith Institute, UK, DPEP, Government of Orissa, OSDMA and Department of Post and Telegraph to name a few.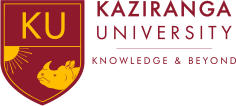 Kaziranga University
Two established business groups –the Khetan Group & the Goel Group intend to set up an excellent university atJorhat, Assam for the welfare and development of the north-east in specific and the country in general. Dr.Mishra's association with the establishment of Kaziranga University (www.kazirangauniversity.in / www.kzu.ac.in) as the chief Academic and ManagementAdvisor has made the process faster. The Kaziranga University is functional from 2012 academic session with an intake of 500 students in Engineering and Business education. The University is functioning in a state of the art 50 acre residential fully air conditioned academic campus. Dr. Mishra has been responsible for developing the project from in 2009. He is currently the President of the NEKF which has established KU. As President of the foundation he is responsible for overall growth and management of the Kaziranga University and other Educational Ventures promoted by NEKF from time to time.

Techno India NJR Institute of Technology
Techno India NJR Institute of Technology (TINJRIT) was set us by NavdeepJitendraRanawat (NJR) CharitableFoundation in association with Techno India group (www.technoindiagroup.com) in the year 2008 in Rajasthan.Techno India NJR Institute of Technology is an institute dedicated to tertiary education in Engineering andTechnology. Dr Mishra has been instrumental in setting up this institute. Dr Mishra has been instrumental in setting up this institute.

University of Corporate Excellence
The latest in the line of accomplishments is the 'University of Corporate Excellence', a world-class Universityconceived on a state- of-the-art format, in the background of mounting global corporate need and leadershipvacuum in macro-management. The UCE proposes to harness the power of law, technology and management tocreate a unique model of corporate strategy where a technocrat is as much a manager as a corporate lawyer.Similarly, a manager is as much a lawyer and techno-savvy processional as a technocrat. A lawyer who passesout from the portals of UCE is seen a techno-savvy professional with a penchant for management. The complexunderpinnings of the venture have been worked out conceptually by Kellogg think tank Prof. BalaBalachandran(Founder of Chennai's Great Lake School of Management), Dubai-Kolkata based builder-philanthrope RavindraChamaria and Dr. P.K.Mishra. The project is well on its way with full backstopping arrangement under the vigilanteye of the forward looking Government of Odisha. The Rs.600 Crores project when completed will be theManagement hub of the East.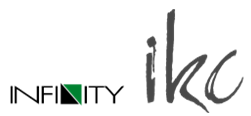 Infinity InfoTech Parks Ltd
Infinity Knowledge city; the signature project of Infinity InfoTech Parks Ltd, is a diversified conglomerate withinterests in Infrastructure, IT, Educational Complexes and Townships. Moreover, an educational entrepreneur willnot have to invest in creating a host of facilities like sports complex, residential accommodation, shopping,medical, entertainment and other essential services for education viz. library, labs, research centers, conventioncomplex, etc. as they would be available through shared services provided by Infinity Knowledge City. InfinityKnowledge City would be world's first ever green "university". Since much green is not available within city limits,Infinity Knowledge City would be located within drivable distance from cities, where land is plenty,affordable andgreen. Dr Mishra is serving as the president of Infinity Knowledge City Projects Pvt. Ltd to support IIPL to createsuch knowledge economies in India and other countries.